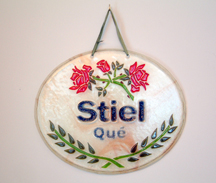 We made two signs for
ourselves to hang up
at our booth in any
given craft show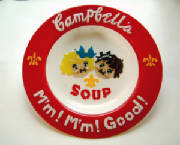 We entered a campbell's
soup contest at the Toronto
One of a Kind Christmas 2004
show and won 3rd place
with this bowl! 1yr supply of
soup, yeah!
This was our very
first daffodil, much
larger than the ones
displayed in the
suncatcher section.
We made this wreath three times,
the first two versions were
unfortunately ruined by accident
the third and final one lives on
and is more magnificent than
the one pictured here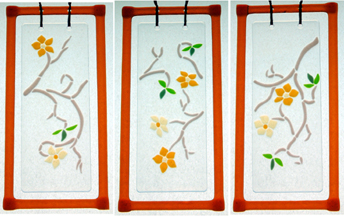 1 of 2 this triptich wall
hanging was an experiment
and only made two, each a
separate colour, they both
sold, but we will not
continue making it.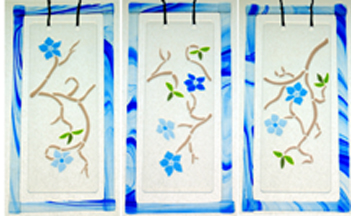 2 of 2
16" X 10"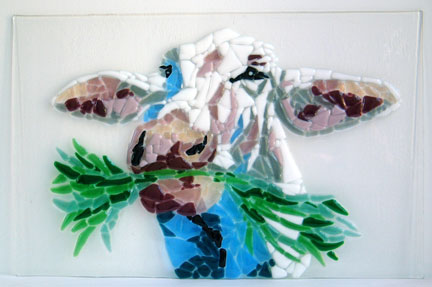 17" X 10"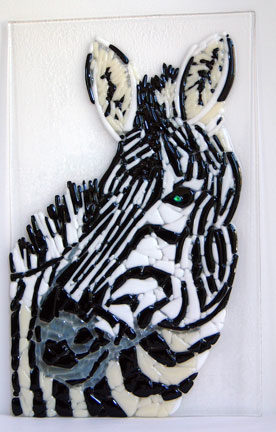 10" X 16"
Butterfly
13" X 10"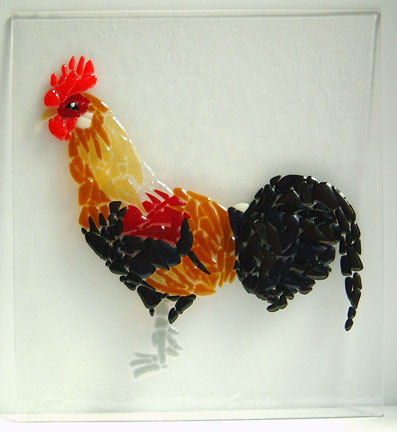 Rooster
14" X 13"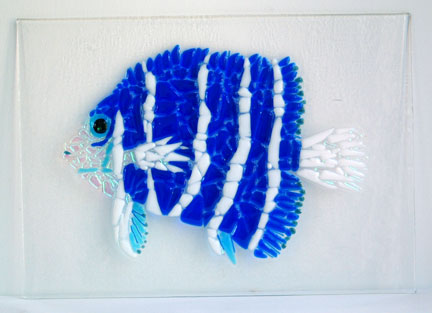 14" X 10"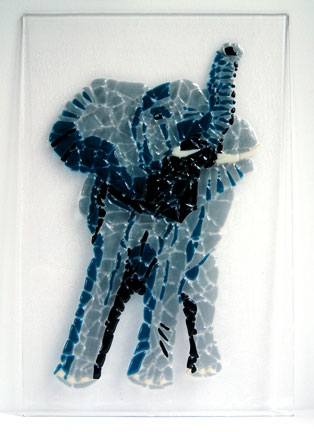 Elephant
18" X 12"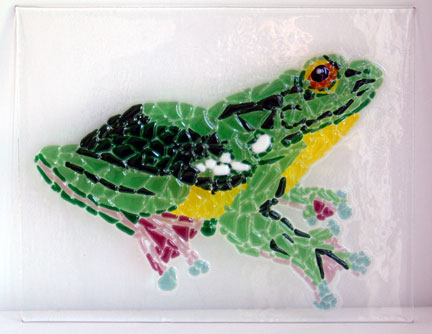 Frog
15" X 12"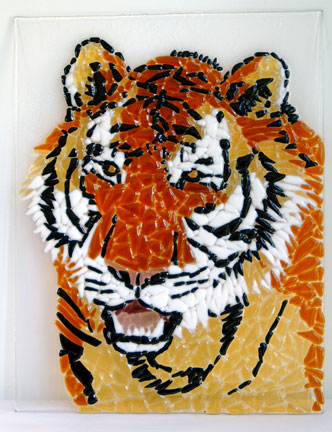 Fused mosaic tiger wall hanging
not yet priced.
14" X 18"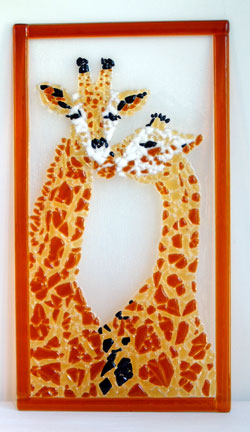 Giraffe Mosaic wall hanging
10" X 18"
Chimpanzee 14" X 12"
All works above this picture have
not yet been sold, but there is only
one of each so far and we will be
selling them at our craft shows.
A strawberry family theme peice, took many man
hours and was quite big, this was a unique piece,
and we won't be reproducing it, it has been sold.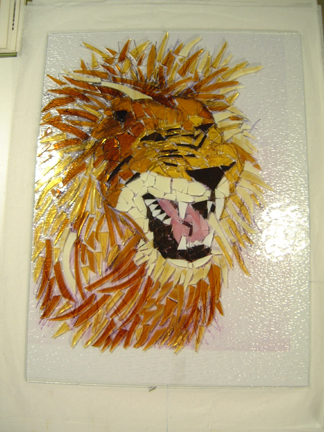 A fused lion, one of two. Each very unique, they are also sold.